The most powerful weapon on earth is the human soul on fire
Ferdinand Foch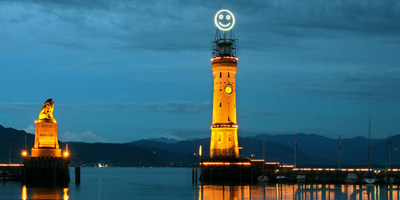 Nede i Bayern har de lavet en interaktiv installation på toppen af et fyrtårn, der viser byens borgeres humør ved at analysere fotos af forbipasserendes ansigter:
Communicates its host city's gefühlszustand according to "mood data" obtained using integrated software which analyzes photos of the faces of passing pedestrians and processes emotions out of them. Architizer
Hvis man nu opsatte sådan et humør-barometer i Odder, så er min fornemmelse, at der pt er et par af indbyggerne, der kunne bidrage effektivt til at få mundvigene til at vende opad. Mood data er indstillet på fjoget smil.
.